I have run out of end table space! And mantel space. My front buffet is pretty crammed too. I am serious! That is why I did a wall piece for our November craft group. Wall space is easier to come by at my house, and I was hoping anyone who signed up had the same issue.
This project had its fair share of obstacles. I had already posted "concept" pictures in the FB group and-because my dad had been in the hospital- inspiration had not been flowing.
I spent hours designing the first set of tags, and I was sooo not happy with them, but I was running out of time. I felt like I was settling. I can't explain what happened, but about 2 days before all the sign ups were due, something (or someone) became my muse. I was at the hospital with my dad when it all came to me.
I realized the problem was I was trying to design something for other people vs. what I would want in my home! So I came up with a neutral backdrop and added color that I wanted, realizing that I could exchange my accent color with a color anyone else would want.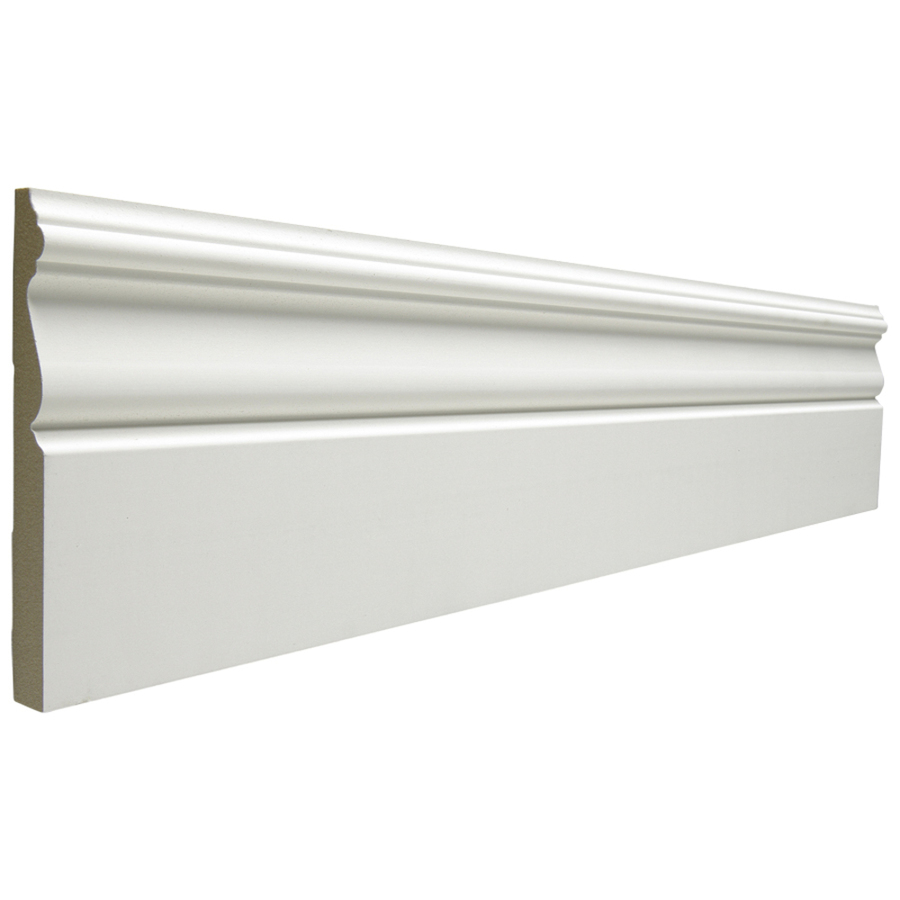 Stock photo of baseboard moulding
I began this project with some baseboard moulding. My frame measures 18"x22" from outside edge to outside edge. So I measured 2 pieces at 18" and 2 pieces at 22". I then cut them with a compound mitre saw at a 45 degree angle. Then I used some clamps to first wood glue the angles, and then secured them with a brad nailer. Then I stretched the wire across the back of the frame and glued with a puddle of hot glue. Since the moulding itself was thin, I did not have any type of fastener that wouldn't go all the way through. I am sure there is some out there, I just didn't want to go buy anything so I was willing to sit there and hold the wire while the glue cooled. :) I took a pair of needle nose pliers and made a twisty type loop to give the glue something to hold on to. How you space your wire depends on how big your tags are.
I would love to have this post be a tutorial. But, it cannot. This is one of those personal projects, in which you have to decide what you want on your frame. But I will tell you a little bit of what I did in case you have an itch to make one yourself.
I used 2 1/2 inch chipboard letters and covered them with teal paper. They spell the word F-A-M-I-L-Y. I also inked the edges for that distressed look. I used a broken necklace to create the chain embellishment, and added the 2 beads at the end of the chain. I also put a heart and a key charm together to hang on the wire on the left side of the photo.
I love details. Embellishments are details. Texture and shape are details. So you can see that on the rosette tag, I could have just left the ribbon rosette alone but I put a rhinestone pin through it. I reminds me of those vintage hat pins.I formed the hanger out of wire. Don't be afraid to try and fail. I learn my most valuable lessons in crafting when I mess up. I hung the pennant flags from the hanger and added the butterfly and those teensy pearls for his body. I added the same pearls to the clothespin for detail.
I added a vintage copper brad to the pinwheel, and used modge podge to put glitter on a few of the clothes pins. I used my Silhouette to cut out some tags to write things I am thankful for. I did not glue them in case I want to change anything later. On the large and small clothespins I used embossing powder to add color rather than modge podging all of the clothespins with coordinating paper.
I hope this inspires you to create your own work of art. If it does, leave a comment and a link as I would love to see it!