Anyone who has ever undertaken a home improvement project knows things NEVER go according to plan. Having said that....
Houston, we have a problem! The site I ordered my wallpaper from was a bit misleading. Okay, a lot misleading. Long story short, I didn't order enough wall paper. Part of this misunderstanding was I thought the second roll of paper was coming in the mail. It wasn't.
I was bright enough to start my project without the second roll. Low and behold, no second roll, AND the pattern has been discontinued. So, I have to get creative. I am figuring out how to blend some things together without having to strip the wallpaper. So I bought paintable wallpaper that looks like bead board.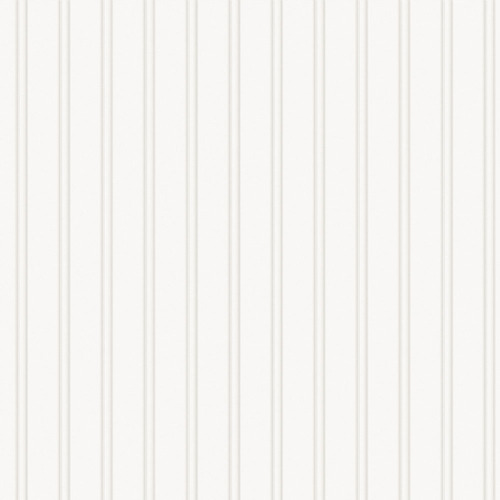 allen + roth Beadboard Wallpaper from Lowes
Hopefully you can see it, with it's white on white qualities. The original plan was to line the inside of the cabinets with the flowered black and white wallpaper as well as putting it on the wall. That isn't going to happen so this paper will have to do.
Over the weekend I was busy wallpapering and painting. I feel like I should have gotten way more accomplished, but this project has been a solo one. No help from anyone. Here are a few shots of the work coming along.
Now, back to work!